We were featured in Houzz (How to Get Your Pullout Waste and Recycling Cabinets Right)
Houzz Article: How to Get Your Pullout Waste and Recycling Cabinets Right
We were one of several architects and/or builders featured in this article. Thanks Houzz!
A bit from the Houma article: "Waste pullouts are a secret weapon of the well-oiled kitchen machine. They do the dirty job of handling your garbage, recycling and more. In fact, a waste or recycling pullout is the most popular specialty drawer feature among homeowners who are remodeling a kitchen, according to the latest Houzz research. But what makes them better than a regular garbage can? Actually, a pullout bin can have quite a few advantages, both in style and function. Here are some reasons why a humble pullout cabinet for waste deserves a little consideration and a space in your kitchen."
"One major concern that people often have with waste bins is the odors that can linger in the kitchen. There are several possible ways to combat this issue, and one is by using compartments with individual lids for organic waste. Another option (recycling and waste) is to put different types of waste into their own cabinets with appropriately sized bins so that you only have to open the relevant compartment at any particular time. You can devote more space for plastics and less for compost, or vice versa, depending on your needs."
Our Featured Project: Modern Mediterranean
Designer: Alexandra Sheets Saikley of Saikley Architects
Location: Mountain View, California
Project Details:
Optimizing space was an important aspect of our modern Mediterranean style home design approach for this project, in order to balance improved function and experience for the family with the City Planning Department's criteria.
The home's transformation entailed a complete gut-and-remodel and second floor addition, employing a combination of contemporary architectural details and the clients' aesthetic toward Mediterranean architecture. The living spaces flow and connect from inside to outside — from a sunny, front yard seating area off the kitchen where the family visits with neighbors, to the privacy of a secluded rear patio and garden off the great room.
The master bedroom suite features a Japanese bath and a private roof terrace with built-in seating, which is screened from view by a trellis, plantings, drapery and lanterns.
We are excited to be featured. See our Modern Mediterranean project on Houzz Houzz project.
See our featured image below.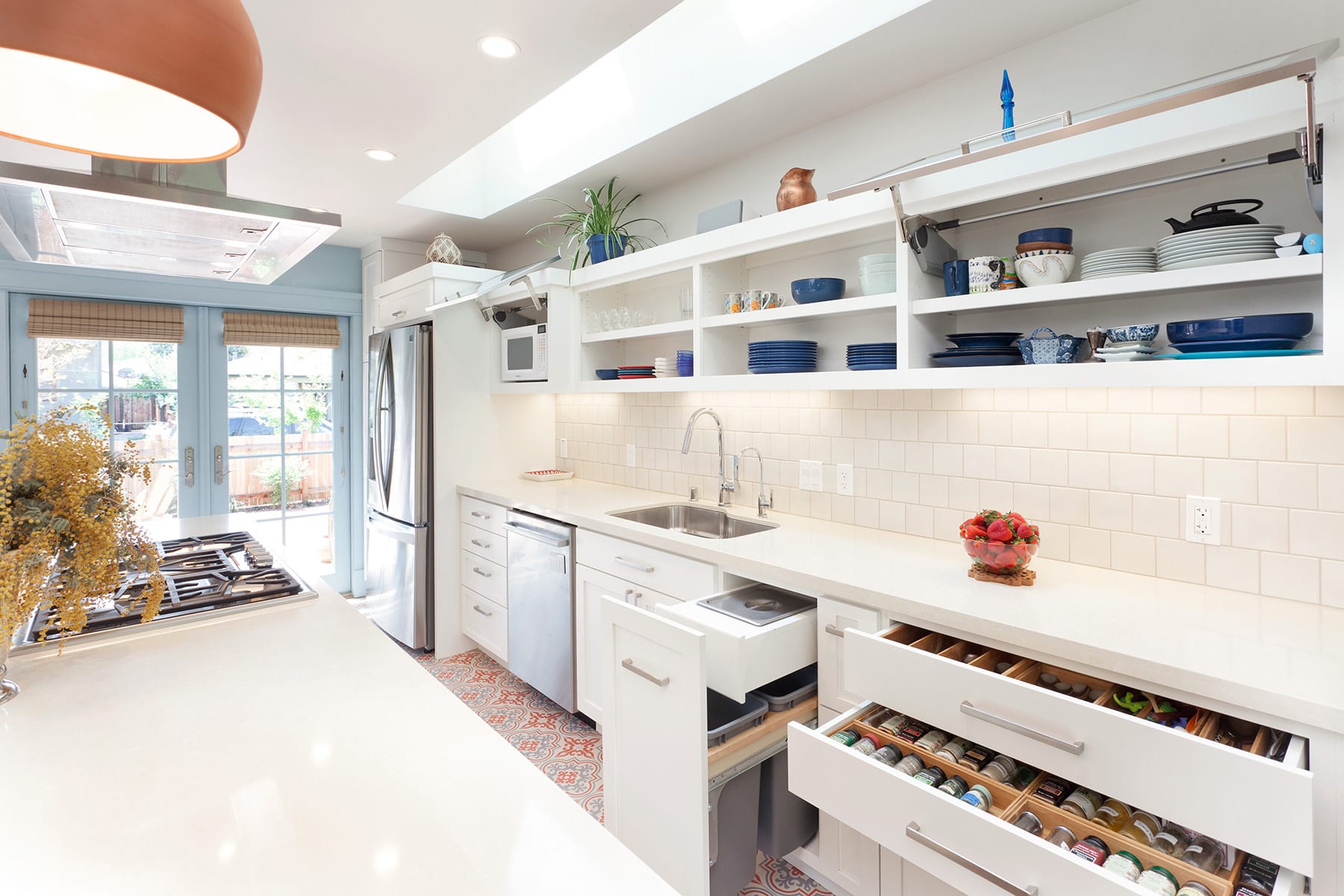 View the original article on Houzz
Saikley Architects is a holistic SF Bay Area architecture firm. Saikley Architects has done over 300 projects in 35 cities in the San Francisco Bay Area. Our design spans modern to historic; single family homes, multi-family, childcare centers, commercial and industrial site development. Our architectural firm is located in the SF Bay Area in Alameda, California.