When it comes to a Victorian house, there's more than meets the eye. Victorian style homes are one of Northern California's most recognized types of residential architecture. But what we think we know about these ornate homes may not be all there is. These homes are uniquely suitable for renovation and expansion, and their style is almost timeless.
For Alexandra Sheets Saikley, AIA, President of Saikley Architects, Victorian houses have been a lifelong passion and one of the focuses of her architecture design and restoration career. "The convergence of historic preservation with ecological design is important," says Alexandra. "When I see a home and start a project, I look to see what the home is telling us it wants. With the client's requests and desire for what the home should be, we set out to breathe new life into these historic homes."
Painted Shingles and Porches from Coast to Coast
Victorian style homes flourished during Queen Victoria's reign. Across America, Victorian homes can be found in nearly every city. Victorian style homes gained popularity between 1860 and the early 1900s in the US. During the Victorian era, architecture and home design blossomed and paved the way for architectural styles such as Gothic Revival, Italianate, Queen Anne and Romanesque homes. From Boston to the Bay area, examples of these styles of Victorian homes – as well as San Francisco's popular Stick style homes — are abundant.
Construction, Destruction and Reconstruction
The city of San Francisco and the northern California landscape wouldn't look the same without the tall, single-story main body and steeply pitched roofs indicative of Victorian style homes. An estimated 40,000 Victorian style homes were built in San Francisco between 1850 and 1900. While most of those homes were destroyed in the 1906 earthquake, many original Victorian homes still stand today.
There are many styles of Victorian homes in the bay area alone, from the great turreted Queen Anne styles to Stick style homes with exposed rafter tails and steep gabled roofs.
Why did Victorian style homes become so popular in this area? The answer lies partially in the abundance and accessibility of local redwood timber, a valuable building material for home construction.
The prevalence of Victorian houses can also be attributed to the desire for multiple stories with turrets to embrace the sweeping views of the Pacific ocean. Another nod to embracing views can be seen in traditional tall, narrow double-hung windows, which allowed for more light and better views and helped give homes the appearance of being taller.
Ornate Details, Open Parlors and Opulent Ladies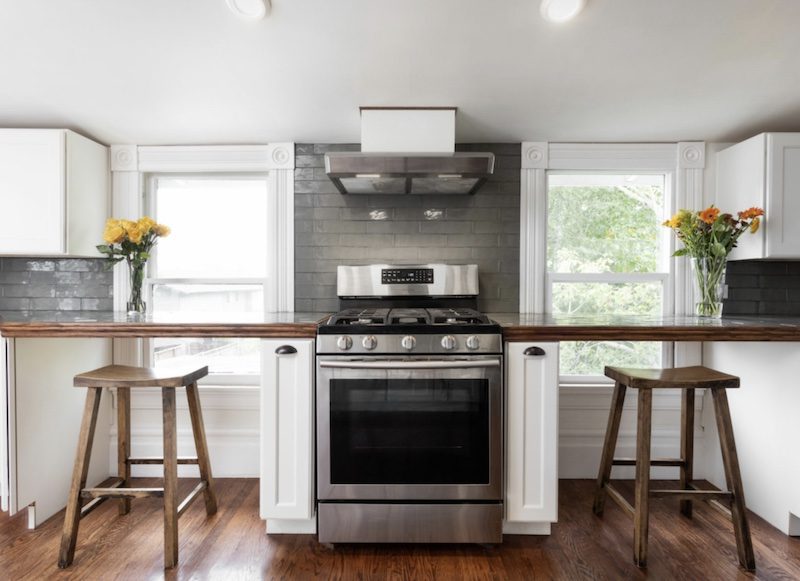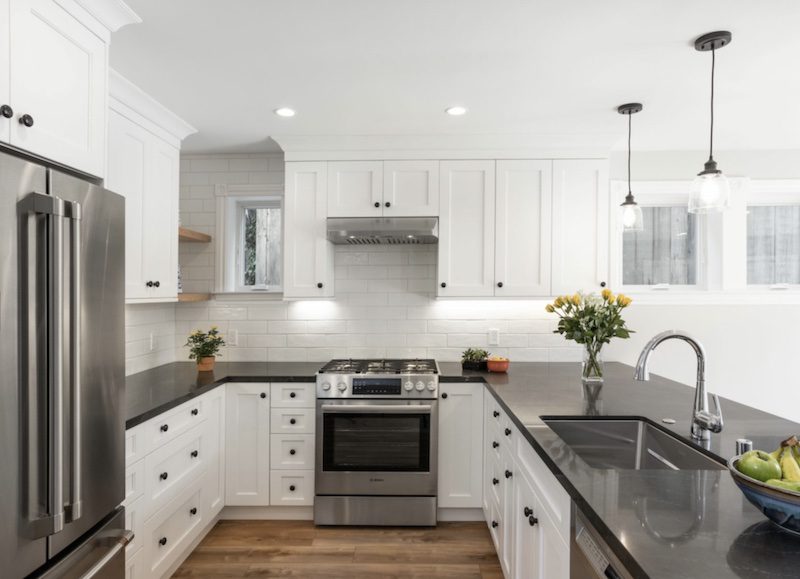 Architects designed Victorian style homes to be distinctive and ornate on the outside, requiring their interiors to be just as interesting. Victorian homes were designed during times when having guests and entertaining at home was common. For this reason, most Victorian homes had ample rooms so that families and guests had privacy or even quiet spaces for themselves. Multiple parlors, formal dining rooms and sliding pocket doors helped create the intimate feel.
Additionally, ornate woodwork, stained dark floors and jewel-tone colors added to a classic Victorian home's elegant and quiet feel. The house style of a Victorian home includes décor that drew heavily on natural images and nature-inspired patterns such as flowers, leaves and curling vines. These were intricately carved into dark wood moldings and even extended into stamped ceiling details. These intricate designs were reminiscent of the fabrics of dresses worn by Victorian ladies and were used in interior furniture like couches and drapery.
Porch and Torches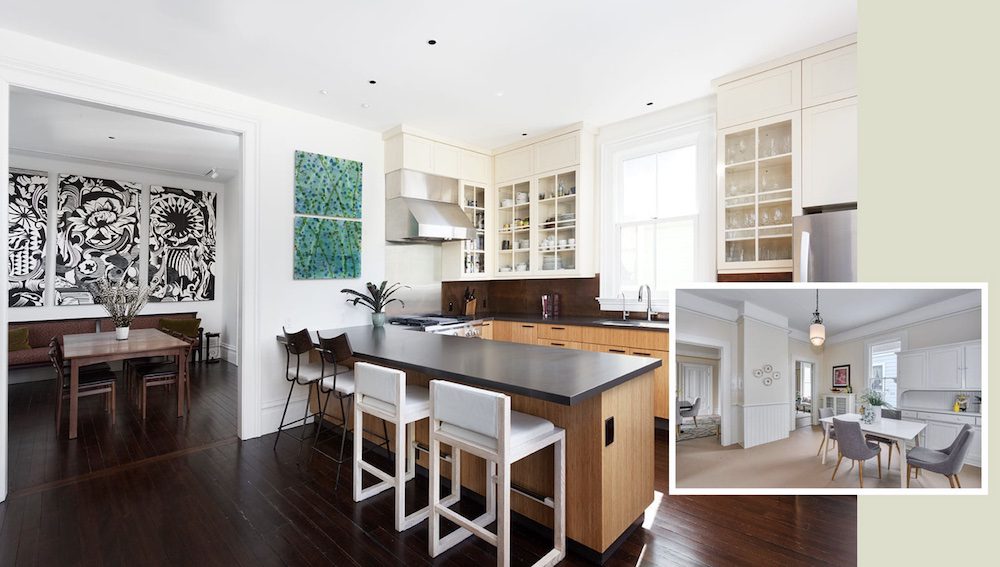 Victorian-era porches are a distinctive hallmark of these style homes. As beautiful to look at today as they were hundreds of years ago, porches had a fundamental purpose. They improved one's odds of finding shade or a cool breeze throughout the day. Finding refuge from the mid-day sun and a cool evening breeze helped keep homeowners comfortable.
For lighting, gas lighting was piped into homes during this period, and most Victorian architecture included designs for multiple wall sconces, ceiling chandeliers, and gas-lit exterior lighting. Candles and lamps were also used; many were fitted with decorative shades with ornate frills and tassels, which added to the Gothic feel.
Architectural Renovations for a New Aesthetic
For home renovations of Victorian houses, planning, thoughtfulness and vision are imperative. Hundreds of little details need to be considered to help a home evolve to the more open concept design that's popular in today's homes. "With every design choice we make in a Victorian restoration, we're looking to make the house more whole," says Alexandra. "We use whatever we find in the house, and what we cannot find, we replicate in an ecologically friendly way."
There are many aspects of Victorian home renovation that can be challenging. With steep, gabled roofs, round angles, and decorative woodwork, special attention must be paid to keep the integrity of the framing and woodworking intact. Additionally, many Victorian style homes have stained glass windows, which also need to be carefully removed and reinstalled depending on the project.
Alexandra notes that one aspect of a Victorian architecture that usually needs the most attention is the kitchen. A Victorian kitchen was practical by design. Families and guests didn't hang out around the kitchen island like we do today. Kitchens in Victorian homes were generally very separate, placed intentionally away from formal rooms and closed off. These kitchens tended to have upper cabinets, lower cabinets and a bar area for prepping food.
Kitchens, Cupboards and Cabinets
Because modern kitchens are open spaces that are indeed the heart of the home, this part of the renovation takes special consideration. More space requires opening ancillary rooms to widen the kitchen's footprint.
"For many clients, they're looking to keep some of the structure of the kitchen but in a larger space that's easier for meal preparation and gathering." Architectural details like hutches, pie safes and spice racks can be utilized in new ways with modern touches like neutral, lighter colors. "Most homeowners prefer to modernize décor with lighter wall colors, cabinetry, and marble countertops. Removing the maroon, dark burgundy and browns found in the kitchens of Victorian houses are some of the most common changes we make."
KBYR: Know Before You Renovate Victorian Style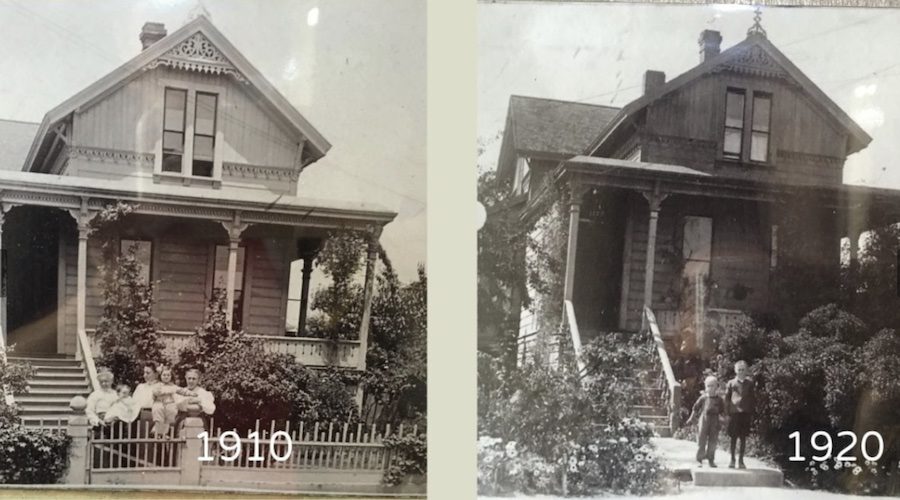 As an architect for over forty years, Alexandra says knowing what you have to work with and where you want to be with any renovation is a key to the process. "When you 'meet' the home, you get a sense of what it wants," she says. "Every renovation is a different process. No two homes are the same, and you need to approach each project with what the client wants and what the house is offering and put those together."
With a Victorian house renovation, there's sometimes no telling what can be found within the bones of a home. Outdated electrical and plumbing systems are typically a given, but occasionally encountering, odd spaces between walls and even doors that lead to nowhere happens. "The renovation involves bringing a Victorian houses up to code yet also preserving what's good about the home," says Alexandra.
Another key factor is budget. While home renovations are some of the most expensive undertakings in real estate, there are – as with any home project – ways of mitigating costs. "There are ways to work less expensively," says Alexandra. "We ensure we're preserving whenever we can, which helps lower the cost of materials."
"When we approach a renovation, we want to maintain a home's integrity, beauty and function," explains Alexandra. "It's important to choose an architect who understands working with a Victorian style homes."